Santorini wedding photography – why a must?
Santorini wedding photography is one of the most demanded types of the professional photo shoots in Greece. For the simple reason that Santorini is among the best wedding destinations in the World. Why so? First of all, it's a beautiful island with unbelievable views and stunning landscapes. Secondly, Santorini is a traditional Greek island. That means you will get all the benefits of the classic Greek vacation. You will enjoy the pure and turquoise sea framed with amazing beaches.
You will find great archeological sites and museums.  And, of course, you will be tasting healthy and delicious Mediterranean cuisine. So, all in all Santorini is a popular destination for weddings and symbolic ceremonies.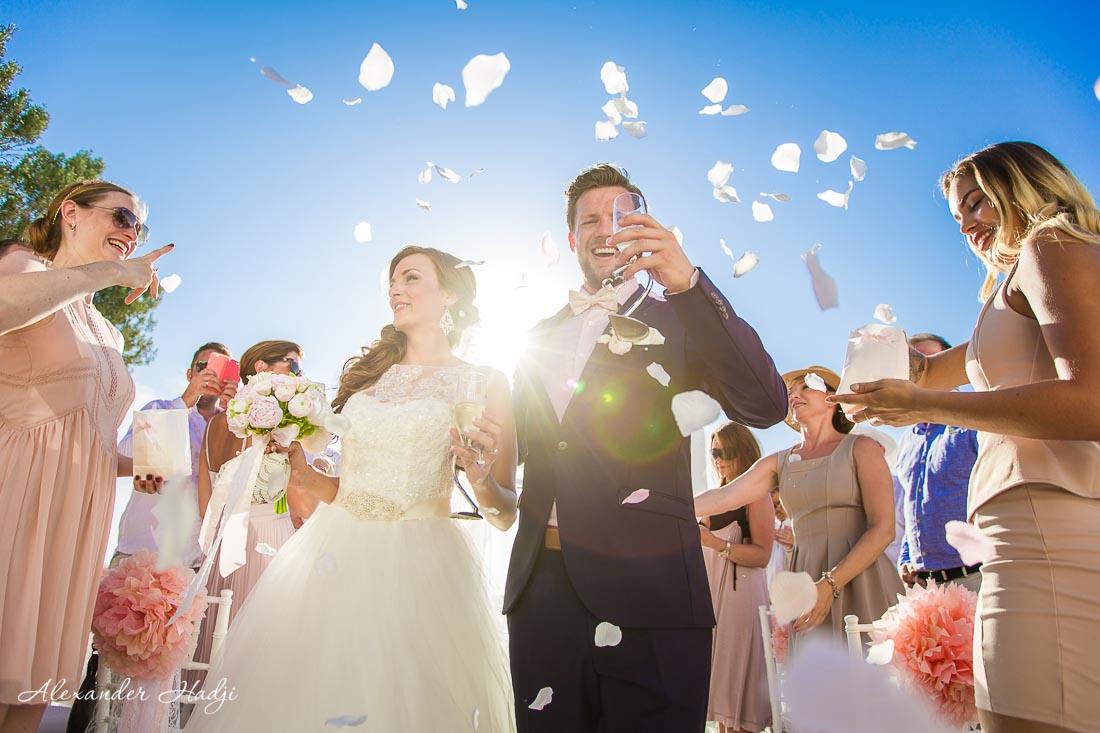 Santorini wedding photographer: get inspired!
You may want to get an idea what Santorini wedding photo shoots are about. Take a look at the featured wedding photographs shot in Santorini and all over Greece. I'm Alexander Hadji, a destination photographer based in Greece.
I use my own unique approach to the wedding photography. It helps me to convey the natural beauty and the fantastic colors of the island. Moreover, I manage to capture the crucial moments and true emotions of newlyweds.
So, if you are looking for a wedding photographer in Santorini, drop me a message. I will get back with a quote for you special day and with any other information you need!